Introduction: Canada's Commitment to International Student Integrity
In a bid to uphold the integrity of its international student program, Canada's Immigration Minister, Marc Miller, recently unveiled comprehensive measures aimed at safeguarding the interests of prospective international students. Faced with challenges related to fraudulent practices and compromised visa processes, the Canadian government has taken decisive steps to enhance the transparency and credibility of its international education system.
Verifying Letters of Acceptance: A Step Towards Transparency
To combat fraud against international students, the federal government will implement a stringent verification process for Letters of Acceptance (LOA), a crucial document required for study permit applications. This move signifies Canada's commitment to ensuring that genuine students are not deceived by counterfeit documents, assuring them a secure educational experience.
Recognized Institutions Framework: Elevating Educational Standards
In a groundbreaking initiative, Canada will introduce the "Recognized Institutions Framework" for designated learning institutions (DLIs) by the fall semester of 2024. DLIs, including colleges and universities, play a vital role in hosting international students. The framework will establish elevated standards for services, support, and outcomes, enhancing the overall experience for international students. Institutions meeting the specified integrity criteria will enjoy benefits, such as priority processing of study permit applications, ensuring a streamlined admission process.
Reviewing the Post-Graduation Work Permit (PGWP): Addressing Labor Shortages
Acknowledging the dynamic needs of Canada's economy, the government will conduct the first review of the Post-Graduation Work Permit (PGWP) in a decade. This review aims to recalibrate the PGWP to address labor shortages in key sectors and align with regional and Francophone immigration goals. By tailoring the PGWP, Canada seeks to optimize its immigration strategy, ensuring a skilled workforce that meets the country's evolving demands.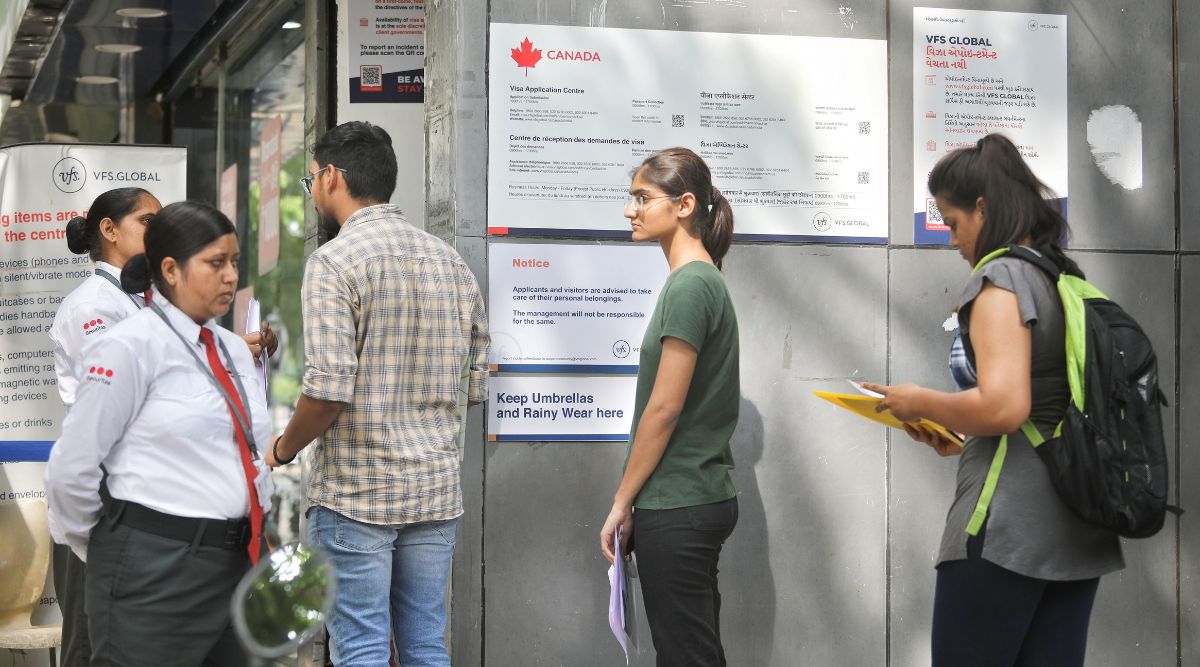 Canada's Growing Appeal: A Magnet for International Students
Canada has emerged as a preferred destination for international students, attracting individuals from diverse backgrounds and cultures. In 2022, the country welcomed a staggering 551,405 international students from 184 countries, a testament to its global appeal. Factors such as high-quality education, promising employment prospects, and accessible immigration pathways have contributed to this influx, making Canada a beacon of opportunity for aspiring scholars.
International Student Challenges: Addressing Past Failures
The recent revelation of fraudulent Letters of Acceptance affecting over 700 Indian students highlighted the urgency of addressing the loopholes in Canada's international student system. These students, unknowingly victimized by unscrupulous actors, faced potential deportation due to forged documents. To prevent such incidents, Canada is reinforcing its commitment to thorough verification processes, ensuring that genuine students are not penalized for the actions of a few.
 Senate Report: Shedding Light on Systemic Issues
A report released by members of Canada's Senate shed light on the challenges faced by international students. While acknowledging the economic and cultural contributions of international students, the report emphasized the role of education agents in compromising the integrity of Canada's education system. These agents, acting as intermediaries, often misguide students, leading them to programs that render them ineligible for Post-Graduation Work Permits. Canada's response to these challenges underscores its dedication to fostering a transparent and fair international student landscape.
Minister Miller's Vision: A Pledge for a Better Future
Minister Marc Miller has been vocal about the integrity challenges plaguing the current visa process for international students in Canada. Addressing the issue head-on, Miller expressed concerns about students being misled by false promises. Recognizing the gravity of the situation, the Immigration, Refugees, and Citizenship Canada (IRCC) is committed to eradicating such practices, ensuring that international students receive accurate information and genuine opportunities.
Conclusion
Canada's proactive approach to strengthening international student integrity reflects its unwavering commitment to providing a world-class education to genuine learners. By implementing robust verification processes, elevating educational standards, and addressing systemic challenges, Canada is poised to offer a secure and enriching experience to the next wave of international students.
Main Takeaways:
Canada introduces measures to uphold international student integrity.
Stricter regulations implemented to maintain honesty in student visa system.
Changes concentrate on academic and immigration integrity to prevent misuse.